We apply data analytics to convert data into actionable insights for our clients. Dataline employs sophisticated statistical analysis to develop custom models based on our customer's criteria. Our consultative approach and marketing strategy recommendations will assist you in determining your most profitable customers' patterns and connections.
Dataline knows that data analytics drives insights and results.  Our comprehensive suite of modeling products will help you reach your desired audience.
Analytic Product Offerings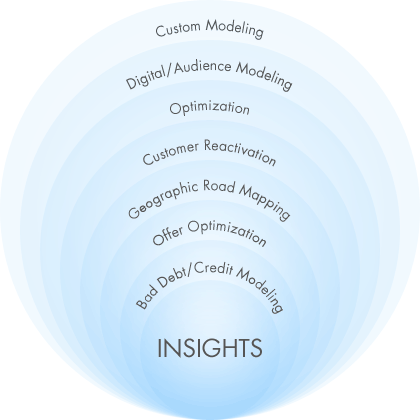 Your customers move across all channels in today's multi-channel environment. Our methodology captures this movement and connected offline customers to their digital footprint. Through our Audience Predictor(SM) custom modeling program and our DataLink(SM) taxonomy, you have the ability to align your multi-channel marketing strategies.  This 3D view helps YOU unlock your true customer engagement potential.